Shenandoah Valley Art Center: June 2013 Calendar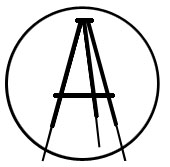 The Shenandoah Valley Art Center, during the month of June, is exhibiting the works of SVAC member artists, in an exhibition judged by award winning artist, Eric Kniss (www.erickniss.com).
He holds an MFA Sculpture from UNC Greensboro and teaches at Bridgewater College. The key concerns of his artwork have to do with the value of physical labor, the accumulation of material as evidence of time, and challenging prevailing assumptions about material, its use and hierarchies of value. The art center is proud that it is a community based organization that showcases and supports its talented members with this annual exhibition.
The collection of artwork will feature the artists' major works in a variety of media. In the Docent Room, the contemporary prints of Piper Groves will be on display. Groves is a printmaker who shares her talents by teaching workshops for the Artists in the Schools program, classes for SVAC, and is a featured artist on the Artisan Trail. An opening reception and awards ceremony will be held Saturday, June 8, 6:00 – 8:00 p.m. and the public is encouraged to come and meet the artists.
Save the dates!!! Shenandoah Valley Art Center offers a Summer Art Camp for Kids. Week one will be coordinated by Pat Garnett and held at the art center, July 15 – 19, 10:00 a.m. – 1:00 p.m. for kids ages 6 – 11, and will focus on several different projects ranging from sculpture to painting. Week two will feature ceramics and will be held at the Lyndhurst ceramic studio of Lynn Hilton Conyers. The class will meet July 22, 23, 25 and 26, 9:00 a.m. – 12:00 p.m. All materials are provided as part of a handbuilding and wheel throwing clay experience for kids ages 6 and older. Art Camp is perfect for imaginative young artists who love to create art! Contact the art center for specific information and pre-registration. On June 29th, 1- 4 p.m., SVAC will host an open house featuring potter, Dave Polce, who will involve the public in the process of Raku firing. Come celebrate at the art center and leave with a piece of collaborative artwork or join the fun, creating your own street drawing!
Open studio opportunities in the Virginia Ross Education Studio are available to printmakers and ceramic artists. Apply online at www.SVACart.com.
The Fall Foliage Festival Art Show application for the show to be held on October 12 and 13 is online and available to professional artists. Recently the show was voted one of the top three art events in Virginia by "Virginia Living" readers.
The art center is celebrating its retail alliance and Artisan Trail partnership with the Artisan Center of Virginia. In the SVAC Gift Shop you can find the perfect hand crafted gift in fiber, jewelry, wood, glass, pottery, and more by juried artisans from Virginia.
The Shenandoah Valley Art Center is located in downtown Waynesboro at 126 S. Wayne Avenue. Galleries are open to the public 10 a.m. to 4 p.m. Tuesday through Saturday. For more information, call (540) 949-7662 or visit www.svacart.com.